Australian startups could miss out on quantum boom
The CSIRO revealed in a road map report on Friday that the quantum sector could support 16,000 jobs and add more than $4 billion to the Australian economy by 2040 — if the country gets it right.
The challenge is that global competitors, like the US and UK, have thrown billions of dollars towards quantum development while Australian programs are not well funded, experts warned.
"For the last 20 years we have been a net exporter of skilled people in this space," said director of the Australian Research Council's centre of excellence for engineered quantum systems, professor Andrew White.
Reports that China will invest more than $1 trillion into its technology sector over the next six years should also prompt Australia to amp up investment, Mr Morle said.
"We'll definitely need more capital."
Founder of Australian quantum computing software startup Q-CTRL, Professor Michael Biercuk, said the nation must take a global focus to build tech in the sector and it must do so quickly.
Q-CTRL launched its software products, which sits over hardware to help engineers stabilise often fragile quantum processes, in 2018.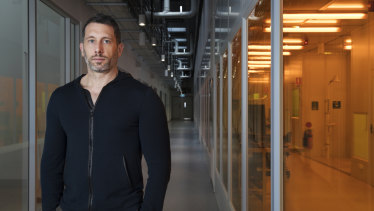 "IP protection and nationalist sentiments don't win the race … slowing down to keep things 'more Australian' does not," he said.
"My view in this is everything that we do needs to be focused on speed. The whole world is moving."
Loading
The calls for a national plan come at the same time that many in the local tech sector say the next two years will be a difficult time to raise capital as economies emerge from pandemic conditions.
Mr Morle said Main Sequence Ventures, which has invested in Q-CTRL after the company was spun out from the University of Sydney, takes a long-term view of investment in the space.
Funding will often go towards quantum computing projects where the true applications of technology are not yet clear, he said.
"Because we don't know what the market is really going to give us, all a company Q-CTRL can do is be in that market, working with those people and adjusting their business around the technology."
Emma is the small business reporter for The Age and Sydney Morning Herald based in Melbourne.